Skip Global navigation and goto content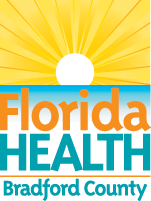 It's a New Day in Public Health.
The Florida Department of Health works to protect, promote & improve the health of all people in Florida through integrated state, county & community efforts.
Skip MegaMenu and goto content
Bradford County, Florida DOH: Healthy Lung Month
October 17, 2018
Homes are supposed to be a place where an individual feels the most relaxed and the happiest, a place for families to grow, and a safe haven from the outside world. When a family brings a baby home, or when a couple finds their "dream house," they expect this home to be filled with happy memories. However, there can be cancer-causing asbestos hiding in the walls of any home you enter, and you may not even know until it is too late. Exposure to asbestos fibers can cause mesothelioma, a rare, quickly progressing form of cancer. It is very deadly, with most patients living less than two years after their diagnosis, and there is currently no cure.
Asbestos is a fibrous additive that was most commonly used between 1930 and 1970 in the insulation of homes, offices, schools and industrial buildings. Asbestos was installed in and can still be found in the insulation of many older homes, commercial buildings, ships, and even schools. Despite this heavy usage, it has been known since 1943 that asbestos is a carcinogen. When asbestos fibers become disturbed, they can be easily inhaled and become lodged in the organs of people nearby, which has led to a sharp decrease in asbestos usage. The Environmental Protection Agency (EPA) has banned the use of asbestos in many building materials to curb exposure effects, but it is still legally allowed to be present in one percent of materials. The EPA recently proposed an extension to this with a Significant New Use Rule (SNUR) that would require manufacturers to get EPA approval on their materials and processes before manufacturing can begin.
While not immediately dangerous, these fibers can lie dormant in an individual's body for up to 50 years, irritating the delicate tissue before they form cancerous cells and tumors in the lining of the lungs, stomach or heart. It is most common for this cancer to occur in the lungs, where it is known as pleural mesothelioma. Making up more than 70 percent of all mesothelioma diagnoses, this is by far the most well-known form of the disease. Peritoneal and pericardial mesothelioma, which affect the lining of the abdomen and heart, respectively, are just as deadly. All three forms of the cancer can be easily misdiagnosed as another type of cancer or go undiagnosed completely for years.
The symptoms of mesothelioma are often vague, so it is very difficult for oncologists to accurately diagnose the disease at an early stage. The symptoms of mesothelioma may include weight loss, coughing, chest pain, difficulty swallowing and fatigue, among others. This can easily be misdiagnosed as lung cancer, or if the patient was never exposed to cigarette or cigar smoke, it can remain without diagnosis for decades, until it has progressed or even metastasized elsewhere in the body.
After diagnosis, the prognosis is often aggressive and can be very painful. Although there is currently no cure, there are many treatment options for patients and their specialists to explore. Some of the most common treatments for this disease include chemotherapy, radiation, surgery, or any combination of the three. If a patient's cancer is operable, surgery has become a frontrunner in mesothelioma treatment. One type of surgery to treat mesothelioma is diagnostic surgery, which helps doctors accurately diagnose the illness and assess its size and location. Palliative surgery is another surgical option, which removes some or all of the cancerous tumors. A third, called curative surgery, works when combined with chemotherapy to cure the cancer. While these cutting-edge treatment options can greatly improve prognosis in many cases, most patients are unable to receive these new methods of treatment, as not all of them are covered by insurance. Even when insurance covers some (or all) of a patient's medical bills, total treatment can cost nearly $2 million USD.
If any of your loved ones has come into contact with asbestos containing materials at some point in their lives, this puts them at an increased risk for developing lung damage or mesothelioma. People who are at the highest risk are those who have worked in construction, as firefighters, plumbers, or on ships. Recently diagnosed patients need a support network of family, friends and a team of medical professionals, and Healthy Lung Month is an opportune time to show your support of their treatment.
Healthy Lung Month runs all October lung as a time to raise awareness around the importance of healthy lungs. Familiarize yourself with common air quality concerns and take this month to consult your doctor about any dangers to your lung health.